Want More Info on Retired Players' "Benefits"?
Nov 7, 2011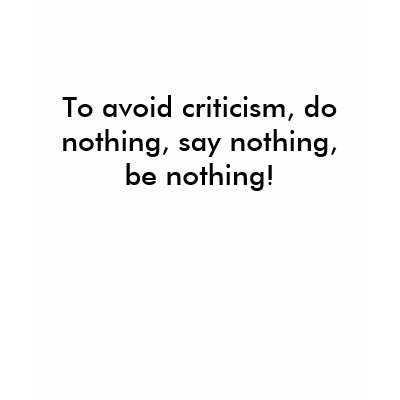 Over the past couple of weeks, absolutely nothing of any serious significance or substance out of the NFLPA regarding retired players pensions especially that new Legacy Fund, other than a lot of the same chest-thumping and empty rhetoric that everyone has been hearing since the lockout ended late this summer. It would certainly seem like the lawyers have taken over once again and put out that Say Nothing Memo.
.
There was a meeting of the Seattle Chapter (probably much like other chapter meetings across the country) where the usual 8 members – out of approximately 48 NFLPA members listed in the Seattle area – showed up and voted on a few things that we're sure will make a huge difference to all retirees: The meeting introduced some Business Opportunities (Hair Products!), the Touchdowns for Homes Programs, as well as some discussion on the School of Legends program. We also finally have some backhanded acknowledgment from the NFLPA HQ about loss of hearing from football (a shiny new discount hearing aid program!).
.
Here's Sam McCullum's latest summary along with a copy of the letter that was sent out to the local membership:
.
From: Sam McCullum
Date: Mon, Nov 7, 2011 at 9:31 AM
Subject: FW: Former Players Message 11/04/2011
.
North West Members:
.
The information shared here is up to date with what I know.
.
The updated info on the benefits is also key, but as in the past if you have not gone on the mygoalline.com web site and looked at what you're entitled to receive in the form of long term medical, life insurance, disability help, etc. you should. It is best to know what you have and to share with your spouse and kids.
.
I am leaving on Monday for our quarterly meeting with the plan benefit trustees and we have a number of clarification issues on the agenda (CBA), but also an increased number of players filling for benefits. That is a good thing because more guys are starting to take notice of the programs, and the programs have modified some rules for review. Also more attention is being placed on getting the right review procedures and facilities in place so as not to make the process so hard to navigate.
.
Also with Markus out of the country for the next couple of weeks, I have gotten some communication from the folks that is (sic) doing the home builders program (building homes for the needy families), and as soon as I get a date and location I will let you know.
.
Have a great week, and as I get more information I will be sending it out.
.
Sam
.
.
And the Hearing Aid program:
.
Dear NFLPA Chapter President:
.


.
EarQ is both proud and excited to be selected by the NFL Players Association to provide an education and hearing aid discount program for its active and retired members and their families.
.
Due to the high decibel playing environment and the challenging physical nature of the game, so many professional football players have reported hearing loss. This condition can have a serious impact on their relationships with family and friends, as well as affect their business opportunities. The EarQ program empowers your members to combat hearing loss, and return to a natural quality of hearing and improved quality of life.
.
EarQ is the industry leader in hearing solutions. More research and development goes into EarQ devices than any other brand in the marketplace. We have the technology to address all hearing needs, and a wide array of models, colors and sizes to fit any need or lifestyle.
.
And the report from fearless leader Nolan Harrison III:
.
Senior Director's report on the NFLPA Former Players Chapter Presidents meeting in Washington, D.C. last weekend
.
Last weekend, members of the NFL Players Association's Former Players Board of Directors and chapter presidents descended upon Washington, D.C. to convene at the NFLPA offices for their annual meeting.
.
The Board of Directors, the governing body of the NFLPA Former Player chapters, convened at Friday's session. The hot topic of conversation this year was the currently-being-negotiated legacy benefit. NFLPA associate general counsel Tom DePaso, as he has over the last couple of months since the union reconstituted, informed the board of the current state of negotiations with the NFL pertaining to the Legacy Benefit. The board, as well as many other former players across the country, has been involved in shaping the current negotiations including one of the conference calls the board members participated in becoming a four hour marathon. The board members expressed their opinions as to where we are and the direction the bargaining seems to be headed. As before, there is still a majority consensus among the Board of Directors as to the position of the NFLPA in these negotiations.
.
After discussing some minor discipline issues, the board adjourned and joined the chapter presidents at a cocktail party thrown by the National Association of Home Builders and their CEO Jerry Howard. The NFLPA and the NAHB have a partnership to support each organization's local chapters in charitable home builds for the local communities. The Washington, D.C. and Chicago chapters already have completed charity build projects with others soon to come.
.
Saturday's meetings were an all-day affair, lasting from 8 a.m. to 6 p.m. Chairman Cornelius Bennett's welcome and report kicked off the morning session. Bennett presented his year-in-review, followed by my senior director's report, which covered operations, communications and revenue-generating opportunities through School of the Legends.
.
DePaso and Miki Yaras-Davis, NFLPA senior director of benefits, gave their reports on the Legacy Benefit and the new pension and benefit improvements. The PAT Fund manager, Tyrone Allen, provided his report next and assistant director Dee Becker gave the 2012 Current and Former Players Convention update (which will be held again this year on Marco Island in Florida.) Qiana Thomas, programs manager, gave her chapter and membership report, which included a report on the deadline for paying dues to gain entry to the Players Party in Indianapolis during Super Bowl week. Director Andre Collins gave an overview of the new medical discount programs available to our players.
.
NFLPA Executive Director DeMaurice Smith, fresh off a plane, spoke to the leadership and held a question-and-answer session which allowed the chapter presidents and Board of Directors to ask any questions they wished about where we have been and where we are going in the future. Smith thanked the roomful of leaders, from all across the country, for their service to all players throughout this long battle, emphasizing that without our One Team the successful negotiations wouldn't have been possible.
.
The final session, the open forum, consisted of new business and anything else that chapter leaders wanted to discuss.
.
From my conversations during and after the meetings, there was an excitement and a feeling of accomplishment from those who fought and worked so hard over the last five years to help all players get to where we are today. With $900 million in retirement benefits, $620 million of which goes toward the Legacy Benefit to increase the quality of life of so many of our former players, we should feel proud of this phenomenal and unprecedented accomplishment.
.
As an organization, there are still more challenges to overcome, but as we move forward, our light shines brightly for all players past, present and future.
.

One Team,
Nolan Harrison III
Senior Director
NFLPA Former Players
.
Posted by
RobertinSeattle
| Categories:
brain
,
CBA
,
Concussions
,
Dave Pear
,
DeMaurice Smith
,
dementia
,
disability
,
football
,
John Hogan
,
lawsuit
,
News
,
NFL
,
NFLPA
,
Pension
,
RobertinSeattle
,
Roger Goodell
,
Social Security Disability
,
TBI
,
Videos
| Tagged:
Bert Bell/Pete Rozelle NFL Players Retirement Plan
,
brain injuries
,
CBA
,
collective bargaining agreement
,
Concussions
,
Dave Pear
,
Dementia
,
disability
,
Disability Attorney
,
Disability Benefits
,
Do No Evil
,
football
,
John Hogan
,
legacy fund
,
NFL
,
NFLPA
,
NFLPA Executive Director DeMaurice Smith
,
Nolan Harrison III
,
pension
,
RobertinSeattle
,
Sam McCullum
,
Scribd
|